Look no further than the backlog of cargo ships off the California coast for a prime example of supply chain disruption in play. Port congestion and disrupted transport schedules have slowed down goods arrival times. Worker shortages are impacting unloading and over-the-road transportation times, which in turn has been leading to goods shortages and unwelcome price hikes. In this post, we discuss supply chain security and the types of questions that company executives should be asking in order to protect their business.
Looking to Mitigate Supply Chain Disruptions?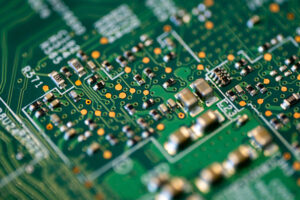 Although empty shelves in stores are a visible cause for concern, supply chain disruptions and their domino effect also can lead to a less obvious but more serious risk: crime. This can include the introduction of counterfeit goods into the market, which can have serious consequences for both businesses and consumers.
The risk of counterfeit goods infiltration is well-illustrated in this linked All About Circuits article that offers commentary on the global chip shortage. And it's not just electronics that are of concern. With the holiday season coming, the risk may increase alongside demand for goods.
Counterfeit goods are not safety-tested, so their entry into a stretched-thin supply chain have have a serious impact on a company's brand. It's about more than just lost revenue and brand damage when it comes to consumer safety. Safeguarding your supply chain can be complex and fluid, and as challenges ebb and flow your supply chain security must, for the sake of resilience, be prepared to flex.
This recent piece from The Business Reporter offers some valuable commentary on supply chain, raising a variety of points for organizations to ponder about disruptions and differing impacts.
Supply chain risk is broad, considering intellectual property and brand reputation as well as the physical protection of assets in transit. Organizations must understand their specific risks, by industry as well as to their particular supply chain, in order to best protect themselves.
How are you ensuring your supply chain can withstand today's increasing challenges? Does your business continuity planning include supply chain disruption and seek to minimize your risks? Moving into what promises to be a challenging holiday season for supply-chain reliant businesses, consider what a risk assessment could tell you about the resilience of your own supply chain. If you prioritize protection of your intellectual property and brand, as well as the safety of your customers, identifying and mitigating risk today can make your business more resilient tomorrow.
Learn More About Supply Chain Security Consulting & Risk Management
Supply chain shortages continue to be a significant issue, and business professionals should take steps to minimize risk as much as possible by preparing beforehand. Please click to learn more about the supply chain security consulting services offered by IMG.
About IMG GlobalSecur
IMG GlobalSecur is a leading firm in international supply chain security. Corporate or business organizations concerned about the need for detailed and robust international security planning can reach out to IMG GlobalSecur for assistance. The company's expert security consultants provide executive, employee, PIP, and expatriate travel security, threat and risk assessments, crisis management planning, and more.