As one of the world's largest economies, Brazil remains a key travel destination for both tourists and executive travelers. In fact, one can't often distinguish between the two as a senior employee or executive may be sent to Brazil "on business" but also travel around the country as a "tourist." Below we give information on a recent incident in Brazil, and then provide some pointers on business travel security into Brazil.
Incident Report: Brazil
Brazilian police claim to have identified those responsible for the shooting of Eloise Dixon – a British tourist who was shot twice on the 6th August after accidentally driving into a favela on the outskirts of Angra dos Reis, a popular coastal tourist destination around 90 miles outside of Rio de Janeiro. Ms Dixon, aged 46, had been holidaying with her husband and three children at the resort, and been driving between the coastal resorts of Paraty and Angra dos Reis, before deciding to stop for water. A language mix-up saw the family directed to the Agua Santa, or 'Holy Water' neighbourhood, a favela controlled by the 'Red Command' – one of the most violent drug gangs currently operating in Brazil. On driving into the favela, Ms Dixon's car was accosted by a group of armed men – who proceeded to open fire on the vehicle after their initial efforts to sell drugs failed. The British tourist was hit in the abdomen, while another bullet grazed her thorax – though luckily no major organs were hit, and she went on to make a full recovery at a local hospital in the area.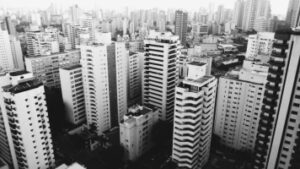 Violent crime has become an increasing problem in the Rio de Janeiro state of Brazil, where the homicide rate has become the highest since 2009. The local government has been struggling to pay police salaries, and in July thousands of soldiers were deployed to the capital's streets in an attempt to bring the violence under control. The incident is not an isolated one – an Italian tourist was shot and killed after accidentally driving into the Prazeres favela on the outskirts of Rio in December last year. Meanwhile, and Argentinian woman was also killed in February after her car became lost in the same area.
The shooting of Ms Dixon has caused considerable worry within the local community. Angra relies on tourism as its main source of economic support – its ship-building and manufacturing industries have been badly damaged by Brazil's recession, while endemic corruption and high poverty rates across Rio have led to increased activity by drug gangs such as the Red Command. Gang activity in provincial towns such as Angara increased dramatically following the 2016 Rio Olympics, when an increased armed police presence in Rio de Janeiro itself forced a disbursal of criminals across the region. In the aftermath of the shooting, the State's government has hired 40 additional police officers for the area, and social investment is now being planned to hopefully help the local community improve its economic fortunes.
Brazil and International Business Travel Security: Recommendations
As one of the largest economies in the world, Brazil remains one of the top business travel destinations. As international security consultants, we can advise clients on best practices vis-a-vis employee and business security. Among them would be, first and foremost, to conduct an employee and business travel security audit. By first identifying the needs of travel and second by identifying the types of security risks, we can help your company create a formal security plan for business travel. Secondly, in partnership with GlobalSecur and FoneTrac, we can offer and end-to-end employee itinerary monitoring solution, including check in and panic alert features. In this way, a business traveler can avoid some of the dangers inherent in travel to, from, and around Brazil. If you or your company are looking for a Brazil travel security expert for your employees, please reach out to us for a consultation.
---
Photo credit: Foter.com