New York, NY – April 29, 2017. IMG GlobalSecur, a leading international security consulting firm, is proud to announce an informative new white paper on corporate risk management with the aim of providing a conceptual framework for corporate managers and executives to think about risk.
Authored by Chris Hagon, the paper is a high level overview to issues surrounding risk management, and is available for immediate download on the website.
"Many corporations are, unfortunately, reactive when it comes to risk management. For this reason, we thought a short conceptual white paper would help corporate executives and decision-makers to think about risk management in a more proactive way," explained Chris Hagon, CEO of IMG GlobalSecur. "The four aspects of an organized risk management framework are assessment, organizational readiness, operational support, and incident management," he continued.
The new white paper can be read via the company's blog. To learn even more about risk management, interested parties can visit https://www.theimg.com/risk-assessment-consulting/ or reach out to the company via the website to speak to a risk assessment expert. It should be noted that IMG GlobalSecur also offers employee travel security and monitoring services at http://www.globalsecur.com/.
Transitioning from a Reactive to a Proactive Framework for Risk Management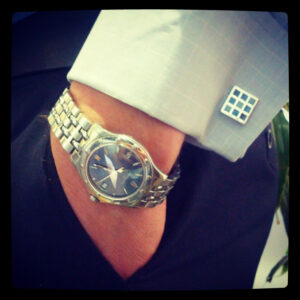 Human nature and organizational response, unfortunately, tends towards the reactive. To take a simple example, many people do not drive with a focus on potential or upcoming risks, but rather merely react to hazards on the road. So-called defensive driving courses might be better termed "proactive driving courses." Similarly, this new White Paper provides a short, executive-style overview to risk management with an emphasis on shifting from being reactive to being proactive when it comes to corporate risks. Fortunately, an approach exists for organizations to achieve benefits that will outweigh increased risk management costs. The best solution is to perform risk management at such a high level that it becomes a driver of enterprise success. Leaders of forward-thinking organizations are imagining risk management as a strategic function that will produce a competitive advantage with distinctive and varied organizational benefits.
About the Incident Management Group (IMG)
Incident Management Group is a leading international security consulting firm. Corporate or business organizations concerned about their need for robust travel security solutions can reach out to the IMG Group for assistance. The company's experts provide services such as executive, employee, VIP, and expatriate travel security, workplace safety, duty of care management, risk and threat assessments, workplace violence prevention, crisis management planning, and more.
Web. https://www.theimg.com
Tel. (352) 409-7073
---
Photo credit: Leonid Mamchenkov via Foter.com / CC BY