Comprehensive risk assessment of employee travel security for international corporations and their employees as well as senior executives spans a range of topics. There is terrorism, which is often the first thing that leaps to mind. While serious of course, it is not the most common threat faced.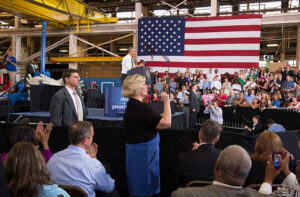 Like airplane crashes, it is a dramatic event that `gut instinct' ranks as higher risk that it actually warrants. Other more common risks include political instability, severe weather events and evolving viruses such as Zika. Each of these differ in the kind of threat they pose to business travel security, and the time-scale at which they can develop.
Business Travel Security: Short-Term, Long-Term
The look-ahead for business travel security has to be broken into time-windowed segments to be properly considered and managed. Someone who is currently traveling or is about to embark on travels in the very near future (say the next few weeks) has need of rapid updates, at least every few days for the general situation, and of course daily or even hourly for fast-breaking events. In the latter case, getting access to breaking news alerts is vital to business travel security or individual employees. Our FoneTrac travel safety software is a solution custom-tailored to this aspect of the security landscape.
Political Risk Consulting on an International Scale
On a longer time-scale, consider the 'risk' of political instability driven not by overseas coups and the like, but of a Donald Trump presidency. If elected (and to begin with, how likely is that?) what are the ramifications? To take one example, what are the chances that businesses that rely heavily on import/export in their business model could be hurt by his stated intention of restricting trade with China? Could a full-fledged trade war break out? Would Americans abroad become targets of anger over such policies, bringing back the business travel security aspect. There is a platitude that the stock market hates uncertainty, and certainly the current USA political transition is causing (and will continue to cause) a lot of uncertainty both in the United States and abroad. It all makes for amusing readings in the daily newspaper, but in terms of business implications, the impact may be more sobering. Predicting the future is no easy task: but a smart business prepares for all possibilities, both economically and politically.
These are somewhat novel topics to consider, and IMG with long experience in international security analysis is well-placed to provide guidance that rises above mere guesswork.
To learn more about how involving time-based considerations in business travel security analysis can help your organization, reach out to us and have one of our friendly staff explain more about the benefits.