The builders of dictionaries have to maintain a zero-tolerance standard for mis-spellings, for obvious reasons. But proof-reading is cognitively difficult, as one tends to "see" what is expected, not what is actually in front of one's eyes. The gold standard for proofing applied to the Oxford English Dictionary had readers looking at each individual word backwards, since the letters then assumed a new pattern entirely unrelated to the word in question. eeS tahw I naem? This forced proofreaders to see the sequence of letters with "fresh eyes," even for a long-familiar word. Interesting you may say, but how does this relate to the issue of a workplace violence audit?
Workplace Violence Audit: Fresh Eyes on the Problem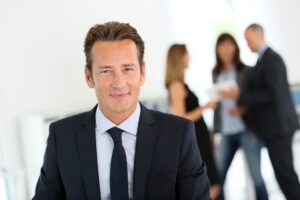 The importance of an outside audit is actually based on the same principle. Familiarity with your own protocols and procedures can unwittingly blind you to weaknesses that are present. The benefit of bringing in "fresh eyes" from the outside to a workplace violence audit is that outsiders proceed without assumptions or preconceptions. Somewhat paradoxically, the need for an outside audit is even more important if your organization has already made prior in-house evaluations. It's the proof-reading problem all over again. Missing something because you already "dealt with it" in your previous assessments is a classic blunder.
Ross Perot and the Benefits of Workplace Violence Consulting Services
Ross Perot famously quipped that hiring a consultant was like paying someone to read the time off your own watch. Since that time companies have grown more sophisticated about the roles of consultants. Sometimes a consultant can simply save a business money, doing the same job for less cost (once you factor in the overhead of such things as taking employees away from their primary function). In other cases, the cost may be a wash, but the consultant can actually do a better job because it is their speciality. In the case of a workplace violence audit, this would be doubly true regarding the work done by IMG. First such workplace violence audits are something we have done many times, and so maintain a high level of expertise. Further, the "fresh eyes" we bring ensure a thorough and complete assessment of your organization's current status and possible risks.
To learn more about how a workplace violence audit can help your organization, reach out to us and have one of our friendly staff explain more about the benefits.