Brazil has made progress over the years in reducing crime and increasing security
The corporate travel security experts at IMG have released an advisory in the run-up to the 2014 World Cup. The advisory has important information for those planning travel to Brazil.
Los Angeles, CA (PRWEB) June 12, 2014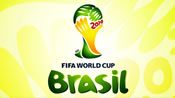 The Incident Management Group, Inc. (IMG) (https://www.theimg.com), a top corporate travel security firm, has released a travel advisory as the 2014 World Cup in Brazil approaches. The article provides information about the current travel security risks in the country and offers tips to those planning on visiting Brazil during the World Cup.
According to Bloomberg News, an estimated 400,000 fans are expected to travel to Brazil during the 2014 World Cup. Unfortunately, some parts of Brazil have recently experienced an increase in crime. Some believe that this is largely a result of deteriorating economic conditions in a country where poverty is widespread. Muggings and property theft seem to be particularly popular crimes, and many people avoid displaying valuables in public as a result. (Source: Bloomberg.com, May 3, 2014). Those interested in reading the full article should follow:
http://www.bloomberg.com/news/2014-04-28/headed-to-rio-world-cup-leave-the-gold-necklace-at-home.html
"Brazil has made progress over the years in reducing crime and increasing security," said Christopher Hagon, President of IMG. "Unfortunately, poverty, corruption, and drug gangs still drive crime in many parts of the country. The fact of the matter is that those traveling to the 2014 World Cup may become targets of opportunity for the country's thieves and criminals. In response, I have asked our corporate travel security experts, here at IMG, to draft a travel advisory on Brazil. This advisory has a lot of important information for visitors planning to visit Brazil during the 2014 World Cup."
IMG: A Leading Corporate Travel Security Firm
To learn more about the IMG Group and reach out for a consultation on corporate travel security, please visit:
https://www.theimg.com/international-security-consulting
At that web address, interested parties can find more information on corporate travel security, executive protection, and other security management services offered by IMG.
Brazil Security Advisory: Information for Travelers
The The corporate travel security experts at IMG believe that travelers can do much to increase their individual security simply by making themselves aware of the common security threats in the places they visit. In Brazil, for instance, visitors should do their best to steer clear of favelas. Favelas are impoverished areas that normally lie on the periphery of Brazil's major cities. These neighborhoods are sometimes totally lawless, often being run by drug gangs or local militias. Visitors to Brazil should understand where these favelas are and attempt to avoid them at all costs.
Unfortunately, favelas are not the only travel security concern in Brazil. Theft, mugging, and property crime do occur around the country's tourist hot spots. Despite the massive government security effort for the 2014 World Cup, visitors are still at risk from these types of crime. In fact, there have been reports of "arrastoes," massive snatch and grab operations targeting crowds of bystanders. Although these incidents are uncommon, their occurrence is extremely unsettling to many visitors and residents.
To read IMG's complete travel advisory on the 2014 World Cup in Brazil, please follow:
http://www.imgsecurity.net/travel-security-firm-releases-visitor-safety-information-for-the-2014-world-cup-in-brazil
About the IMG Group
---
The IMG Group is a leading International Travel Security Consulting firm. Corporate or business organizations concerned about their need for detailed and robust travel security planning can reach out to the IMG Group for assistance. The company's expert security consultants provide services such as executive, employee, VIP, and expatriate travel security, risk and threat assessments, workplace violence prevention, crisis management planning, and more.
Web. https://www.theimg.com
Tel. (352) 409-7073
Contact Media Relations
Email: Email IMG