Main Content
Incident Management Group (IMG) is a top-rated worldwide security consulting company, helping global corporations with executive and employee security consulting, travel security for VIPs and key personnel, and consulting on topics such as international threat assessment and supply chain security. Use this website to learn more about our assessment services.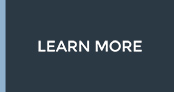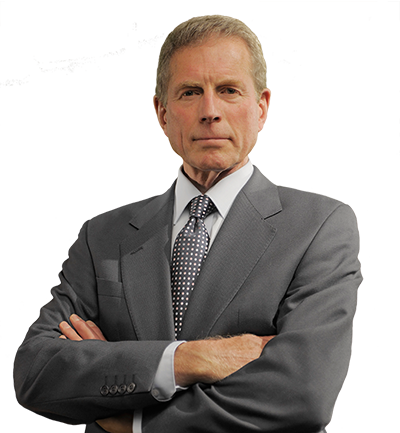 Our Track Record on International Security
Our clients for global security consulting services include those from most business sectors - financial, automotive, transportation, pharmaceutical, and others. As a result, we can provide expert advice on all aspects of global security for corporations, executives or key employees. We can address all types of employee and corporate security issues that might arise in countries ranging from the United Kingdom to Brazil or Saudi Arabia.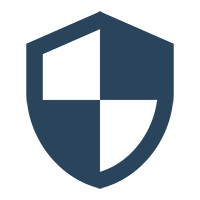 Our Services
We are committed to providing the full spectrum of security-related solutions.
IMG brings a new, coordinated and highly personalized dimension to your global security consulting and business continuity concerns. Whether labor unrest in Europe, a natural disaster in Asia or a workplace violence issue in the U.S., your organization will benefit from:
Our long-term international security experience, our worldwide network of trusted associates and business relationships that includes world class medical emergency and aviation security providers.
Advice from internationally savvy corporate security, law enforcement, forensic psychology and intelligence experts.

In addition to providing employee security travel consulting, we offer GlobalSecur®, a comprehensive worldwide employee and executive travel security resource that will provide your employees with proactive information, real-time monitoring and notification of global events, and ensure immediate assistance in the event of civil or political strife, medical emergency or in response to routine inquiries.
The program was designed from the ground up to provide your organization with a one-stop, cost-effective travel security and medical assistance solution. This highly personalized program includes:
Pre-travel briefings
Automated itinerary tracking
Individual / mass messaging and communications
Political and medical assistance and evacuation
Your travelers will have online access to pre-trip, health and security intelligence reports on over 220 countries and 300 cities
GlobalSecur® is available in four, tiered service levels to meet your exact operational and budgetary needs, each with optional worldwide FoneTrac® monitoring
Each service level has its own inclusive pricing — there are no additional or hidden costs relating to travel itineraries, monitoring of in-country personnel, etc

When key executives and employees are overseas, international emergency response and preparedness is key. IMG will be your key asset in preventing business disruption. Your relationship with IMG includes Emergency Preparedness Response Consulting services on a 24-hour, 365–day basis to assist your organization in managing crises promptly and effectively. Among others, our services during an actual emergency can include:
Assessment of the incident, its potential dangers and risks to your company / organization.
Identification of adversaries and likely modus operandi.
Development of corporate / organizational options.
Negotiations and negotiating strategy.
Operational support, ranging from intelligence collection to forensic assessment.
Political and medical response evacuation.
Threat and workplace violence intervention, situation stabilization and case investigation.

More and more, companies are faced with increased threats of violence in the workplace. While the number of workplace homicides has not fluctuated greatly in the last several years, the frequency of employees who threaten to kill or cause disruption of business equilibrium has increase geometrically.
The areas of workplace violence, threat management, crisis response and terrorism pose an increasing challenge and new focus for the business community. The process of managing threats, violence and disasters is extremely complex, high-risk and difficult.
These events also incur a significant degree of legal and moral liability. But because of their low frequency, it is difficult to dedicate sufficient in-house resources to prepare for these challenging situations.
However, active corporate programs geared to preventing violence in the workplace have been effective tools in reducing the number and severity of violent workplace incidents and in demonstrating to employees and others that workplace safety is the company's foremost concern.

Our international corporate risk assessment consulting and risk analysis programs are based on industry best practices and performed by knowledgeable experts trained in the field of risk assessment. When your employees or key executives are abroad, you need a partner who can advise on international business and corporate security risks. Each risk assessment seeks to the following basic tasks:
Identify the specific assets that need to be protected. This can include company employees, proprietary information, money, manufactured goods, reputation, supply chain and more.
Identify and quantify the types of risks that could identify the assets.
Determine the criticality of each potential risk event. In this sense, we define criticality as the product of probability of occurrence multiplied by the impact of the event on the company. When criticality is properly measured organizations can be assured that only cost-justified security measures will be implemented.

Incident Management Group, Inc (IMG) offers corporate review consulting featuring a high-level consultant review of existing corporate and other security programs. The purpose of the evaluation will be to assist with your organization's current security posture, identify any omissions or weaknesses and recommend security improvements.

Medical emergencies for employees abroad are one of the most common incidents. We provide not only employee and key executive security services against crime and terrorism. We also provide a sophisticated employee travel medical assistance program with live support and on-the-ground knowledge as follows:
A quick and easy way to to evaluate healthcare in a given country, with an innovative 1-5 medical rating system.
Information to stay healthy while traveling, such as required immunizations, vaccine recommendations and what diseases may impact you.
The location of approved medical facilities.
180 of the most common medical phrases translated into 20 different languages.
A search feature to determine which prescription and over-the-counter medications are available in a destination country.
Details on seeking and paying for routine and emergency care.
International health warnings and medical alerts.
Contact information from anywhere in the world.
Replacement of lost or stolen travel documents, legal referrals, and more.

Our international crisis management consulting for businesses includes an Organizational Readiness program designed to provide decision makers with the preparatory skills, training and in-house confidence to effectively:
Plan for unexpected events such as natural or man-made disasters, terrorist attacks, hazardous material incidents, chemical and biological threats, internal and external threats, and more.
Correctly identify and respond to emerging crises and utilize multidisciplinary skills that will enable you to identify and strategically manage an emerging crisis by optimizing crisis decision making, identifying and ranking viable options, promoting appropriate, effective and meaningful communications, dealing with external authorities, mitigating internal issues to avoid the possibility of "a crisis within a crisis", and executing an agreed strategy.
Provide post incident analysis, intervention and response.

Study abroad offers students a vast array of learning opportunities, from language fluency to cultural awareness. However, many students often forget to prepare for potential emergencies.
Streamlined notification and expert support are important factors to consider as you think about how to best prepare for those unforeseen medical or security incidents you or your child may face while studying abroad. As crises occur and situations unfold, you'll want the most efficient, effective solutions.
Our expert study abroad emergency planning team offers the state-of-the-art FoneTrac app, complete with panic alert as well as a check-in feature and instant communication to 24/7 support. Wherever you or your student is around the world, FoneTrac can help.

About Us
Experience, excellence and a total commitment to our clients sets us apart from the competition.
IMG will help your organization protect your brand, people, products and customer interests.
Develop worldwide, proactive security and emergency response programs
Manage emerging or actual crises that relate to your overseas operations or the workplace environment
Conduct investigations, risk assessment, due diligence and intelligence assignments designed to minimize monetary loss and reputational risk
Provide your organization with expert psychological and security training, intervention and incident management designed to enhance employee safety and respond to emergencies
Your organization will benefit from access to a wide spectrum of essential services designed to enhance travel safety, mitigate security and medical emergencies, and provide expert management of executive and employee travel and overseas crises.
However, no two organizations are the same and much of our success stems from developing unique and varied solutions that will satisfy your exact needs and budget. As an example, IMG's GlobalSecur® Travel Safety Program is available as specific components, dependent on your requirements — an option that represents significant savings.
Our approach involves working closely with you to achieve your ongoing security objectives. We have a reputation of being an indispensable and always-available partner; in fact, many of IMG's clients view us as an extension of their in-house operations.
With our long-term expertise and relationship with our business partners and a worldwide, known and trusted security network means that IMG has the combined expert knowledge, integrity and resources to become essential partner in your business.